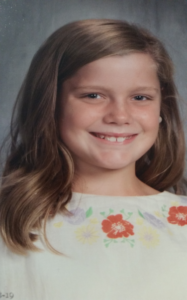 The Owensboro-Daviess County Christmas Parade Association proudly announces that Miss Reese Boswell will serve as the Official Parade Starter of the 82nd annual Owensboro-Daviess County Christmas Parade on Saturday, November 17, 2018 beginning at 4:30pm in downtown Owensboro. Each year the volunteer parade committee selects a local person that embodies the heart, spirit, and openness of the Christmas season and gives them the honor of beginning the annual celebration by blowing the whistle that begins a celebration of true joy.
Reese Boswell is 11 years old and attends Meadow Lands Elementary School where she is in 5th grade. Reese loves to play softball, spend time with family and friends, and is passionate about helping others. Reese is very excited to be a part of this year's Christmas parade and hopes that everyone has safe and happy holidays!
"It is always a joy to bestow this honor on a young person who is so very excited about being a part of our annual celebration and one that is dedicated to making those around her better in every way possible. Reese embodies Christmas spirit and the joy of the season," stated parade committee volunteer Kenny Williams.