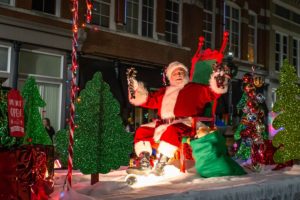 We've been in contact with Santa already.  Santa is very excited to be invited back to the Owensboro-Daviess County Christmas Parade.  In fact, he said he is looking forward to it!
Santa has been coming to Owensboro to help kick off the Christmas season every year since 1936.  Every year thousands of kids line the street to greet Santa.
Did you know you can bring your letters to Santa at the Christmas parade?  Santa's helpers collect hundreds of letters from the kids and delivers them to the jolly man himself!